Moments and wishes.
Hi! Long time no see. This blog really isn't updated, but I felt like posting here. For those of you who don't know, I'm living in France at the moment, in a village called Caen, which is in Normandie. Really liking it here, learning and studying french and yeah, trying to figure out life I guess, haha. Trying not to think too much and worry too much. More doing and feeling good about myself is kind of what I'm going for. I'm wondering though, when will I ever be satisfied and when will I ever be truly happy? When will I ever be satisfied and happy enough? What does it take to feel confident saying "I am happy with my life and how things are right now"? And even "I am really happy with my life and how things are right now", and how does one know? I feel a bit stupid asking, but I guess I actually don't really know. Does anyone know?

@bonnyrebecca (super awesome Australian vegan)
Anyway, this is what I want my life to consist of as much as possible right now and the time following.
▲ Going to the market that finds place every Saturday almost right where I live, where I can buy fresh vegetables and fruits among many other things. So far I lovelovelove Daphne's vegan booth, the booth with take-away pizza, this vietnamese guy who sells vegan Samoussa and two other vegetable booths I find myself going back to every time. Who knew this kind of social grocery shopping could be so much fun? Not to mention a great opportunity to improve my french.
▲ Babysitting for Aïssa, my biggest fan, for the lovely couple I stayed with the first week here in Caen.
▲ Talking to Nicole, the lovely old lady of who's house I live in the backyard, in a little house among the plants and the flowers and the cats and the hedgehogs (and the insects...)
▲ Admiring the sky and the pretty flowers as I walk down Allée des Fleurs in my neighborhood Quartier des Fleurs, not forgetting to appreciate the relatively warm weather that makes sure it almost never snows here during winter.
(Roughly translated)
/ There are flowers everywhere, for those who want to see them. - Henri Matisse
/ Later is too late, our life is now. - Jacques Prévert
/ There is only one happiness in this life, to love and to be loved. - George Sand
▲ Taking a break from social medias such as Facebook, Snapchat, Instagram and more. Less procrastination (I hope) and more time to do the things I mention in this post.
▲ Making hummus to have on top of a slice of newly baked bread that I buy at the Boulangerie, just a few blocks away. Just thinking of it makes me hungry...
▲ People saying their impressed by my french. I have come such a long way with this language that once was impossible for me to understand, yet I have so much more to learn, haha. Learning a language is surprisingly hard, really. Hopefully though, I'll continue to feel that it's all worth it, despite the frustration that comes along in so many forms and variations during this period of learning and improving. I really admire those who start learning Norwegian (or any language really), especially as refugees and immigrants that would probably rather have chosen to continue to live in their country if the current conditions weren't so bad. We really shouldn't underestimate the challenges one is facing while learning a language, especially the older we are. Keep that in mind!
▲ Listening to the song Says by Nils Frahm.
▲ Using my new small markers in pastel colors. Sooo pretty.
▲ Taking pictures of happy moments and pretty surroundings.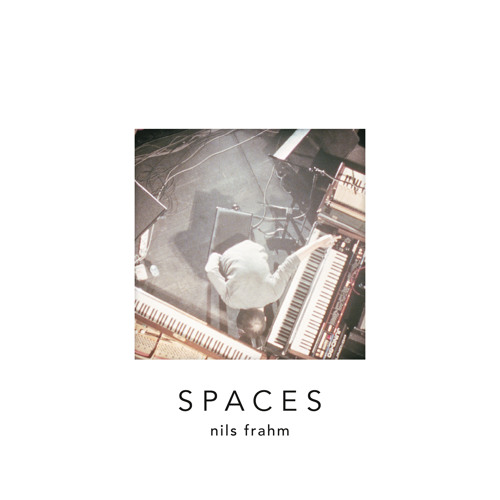 (Roughly translated)
/ Eat well, laugh often, love greatly.
▲ Taking short naps on my new yoga mat. Hopefully I'll end up doing lots of yoga on it too.
▲ Appreciating the place where I live. The little things that make a big difference, as well as the big things. Everything that makes it a nice and good place to be. There must be some reason I always feel like staying at home rather than going out. I can for example read and write in my books, with my feet kept warm under the blanket and soothing music filling the room. When I think about it... Why ever go out?
▲ Testing out new things. Like for example foods such as jackfruit and this umami spice I found today at a foreign store not too far away from where I live.
▲ Making new songs and playing on my lovely guitar. Who would have known I'd miss my guitar SO MUCH here in Caen, before my mom came here and brought it to me... #supermom
▲ Eating bread with vegan butter and jam, or with peanut butter, vegan chocolate spread and banana. Yummy. Or 'miam, miam' as they say here, haha.
▲ Eating lots of clementines, that I buy at the market on Saturdays.
▲ Reading "Le Véganisme" by Giroux and Larue, where the last one mentioned is teaching literature and vegan studies at UCSB in California (me-want-to-study-veganism-yes-please).
▲ Reading all the other unread books I have here. With subjects like sleep, how our brain works and how we think, not to mention the french books I've bought here such as Harry Potter, Donald Duck, Asterix and last but not least Wall-e. So we're talking books in all sorts of lengths, languages and genres.
▲ Talking, reading and listening to french and developing my language skills, step by step.
▲ Reading in my daily journal (in which I write a few sentences every day) what I did half a year ago and thinking back to how different things were then. If it was better or worse is not always easy to say, but just knowing how things turned out as opposed to what I was picturing is always interesting and maybe even eye-opening. Reminding myself of problems I used to have but no longer have are actually quite motivating. Also reminding myself of people who were and are in my life that I have to keep in contact with, and of course also remind myself of all the good moments and events I've been so lucky to be a part of.
▲ Using bookmarks from my new bookmark calendar, which is really for 2018, but I couldn't wait reminding myself of the messages they have written on them. My favorites at the moment must be the ones picturing monks and asian landscapes with the messages "Be here now" and "Be kind to all creatures. This is the true religion. - Buddha" written in the corner.
▲ Lighting scented candles that I bought with my mother and my sister when they visited me here. They made a really big effort to make it as cozy as possible for me here, and things were looking so much better when they left, as opposed to when they came.
(Roughly translated)
/ Either it will work out fine, or it will pass.
▲ Celebrating Christmas with my family in Norway, with snow and skiing and a Christmas tree and Christmas stockings (with Samtiden in it? Hint hint mamma) and vegan Christmas food and watching nostalgic Christmas films.
▲ Listening to inspiring podcasts, such as "mentaltrener podcasten" that my super awesome sister has recommended me to try.
▲ Meditating to the app "Headspace" that I tried for the first time today. So far I like it. I've been wanting to meditate for as long as I can remember but I find it a bit hard to actually sit down and do it, you know? I could probably use a little guiding in the beginning at least. Just to get things rolling.
(Roughly translated)
/ Knowing, thinking, dreaming - it's all there. - Victor Hugo
/ Happiness can sometimes be hidden in the unknown. - Victor Hugo
And more generally...
▲ Feeling the support of the ones who are closest to me and never forget to thank them and tell them how much they mean to me and how much it means to me what they do for me and that they are there for me and love me. Family isn't always easy, but I am without a doubt very lucky to have such a caring family, that's for sure.
▲ Being with people that are open minded, kind and generous. People that takes initiative and invites me to their home and looks out for me.
▲ Being confident with myself, my opinions and my beliefs, knowing that no one is just like me.
▲ Having conversations with people who shares my point of view, although it might be something most people are more or less skeptical to.
(Roughly translated)
/ It's a lovely day to be happy.
▲ Falling for people from distance, and still appreciate the curiosity and the excitement without having to do anything about it.
▲ Reminding myself that I'd rather regret something I've done, than regret something I haven't done.
▲ Figuring out how to get from one place to another and finding my way around, being someplace new.
▲ Learning and discovering things I didn't know the day before. That I do more or less every day here, both when it comes to language and also the French culture and their way of doing things. What they think of as a normal and absolute way to behave and act is really interesting, and it is also making me realize quite a few things about the Norwegian culture as well.
▲ Finding new spots that I know I will return to in the future.
▲ Visiting new places, meeting new people and getting new perspectives.
▲ Seeing people reading books in stead of sitting on their phone.
▲ Waking up knowing I don't have to get up quite yet, so there's still time to lie under the covers and appreciate the warmth under there a little while longer.
▲ Enjoying the warmth from the hot water when I'm showering, especially if it's early in the morning.
▲ Making breakfast in such a manner that I can't wait to get out of bed.
▲ Making the bed so that every time I come home the whole room automatically looks so much more nice and tidy.
▲ Falling asleep the second my head is lying on the pillow.
▲ Looking at the flimmers of sun on the walls and furniture in my little house, with dancing trees and leaves contouring the movement of the sunbeam.
▲ Getting the sense of achievement when I work with a bad habit for a long time and I finally manage to get around it. After ignoring all those thoughts that made it hard for me to change my behavior, which are now backing off in the favor of new thoughts that works with me, and not against me.
▲ Watching documentaries, series and films about interesting subjects, widening my perspective.
▲ Knowing I contributed to making the world a better place, each and every day. (#govegan)
▲ Not even trying to find vegetarians, vegans and such, they just pop up all over the place.
▲ Avoiding too much time used on digital medias, but still appreciate apps such as 30/30, Streaks, Chore checklist and The Darwin Challenge, plus many other helpful and inspiring apps.
▲ Doing more things out of lust, and not out of obligation.
▲ Going to concerts so inspiring that my fingers just can't wait to play more guitar, and my creativity can't wait to come up with more ideas for new songs.
▲ Yoga. Need I say more? I mean, I can even chose the type of yoga that doesn't even feel like training and still really feel it the day after! And of course: Savasana. Oh, the bliss.
▲ Meditate to reduce stress and anxiety, sleep better, develop creativity, strengthen my memory and ability to concentrate, be less tense, get more energy and find more joy in life (kind of quoting a brochure I found today for someone who is teaching people how to meditate, I must admit).
▲ Going to interesting events, especially if they involve vegan food or subjects. #veganismislife #veganhashtags
▲ Socialize and get to know people better, make friends. #veganfriends
▲ Feel more satisfied and happier. Feel like I'm good enough and relax more. Live more. Cliché, but true. #happyvegan
So, when will there be so many positive moments and feelings and all that that it will be enough? Is being happy not depending on positive moments, but rather the way you work with your thoughts and what you think about the things that happens to you? I hope a little meditation, a little yoga and having a little stronger social network here will help me towards feeling more satisfied with my life. I'm not saying I'm not satisfied, though I am troubled by the things I find challenging throughout the day. Still I know I'm super lucky. I know I have a million things to be grateful for, which I hope I can find the best ways possible to remind myself of, as often as possible.
Sunniva.